Follow the first animated Spider- Man movie which is spider-quality, Spider-Man, the second part of this one is way better.
Spider-Verse has scored a web-snapping 100 per cent on Rotten Tomatoes making it even better than the previous benchmark of spider-quality, Spider-Man
Of course, that's only true if you consider Rotten Tomatoes a real indicator of the quality of a film and there are plenty of people who don't; like Venom and DCEU fans.
The animation has been praised as meticulous, marvelous and imaginative. Fans from all over the world have spotted the distinction of Pixar in the film.
This is sure to delight producers Phil Lord and Christopher Miller (of The Lego Movie fame) who wanted the film to feel like 'you walked inside a comic book' and to tell the story using camera moves and pushing the style in ways a live-action movie can't.
Actors and actresses who voice over every cartoon member in the movie also being praised by fans as the have brought the whole new soul to the film.
Spider-Verse is based on the Ultimate Spider-Man line of comics and marks the big screen debut of Miles Morales.
For the uninitiated Miles is a half African American half Hispanic teen, living in an alternate dimension to the main Marvel universe who took up the mantle of Marvel's most famous wall-crawler following the death of Peter Parker.
In Into the Spider-Verse, Miles must cope with his newly developing powers while also trying to put a stop to the nefarious machinations of the evil Kingpin of crime, aka Wilson Fisk, who's trying to access the Multiverse.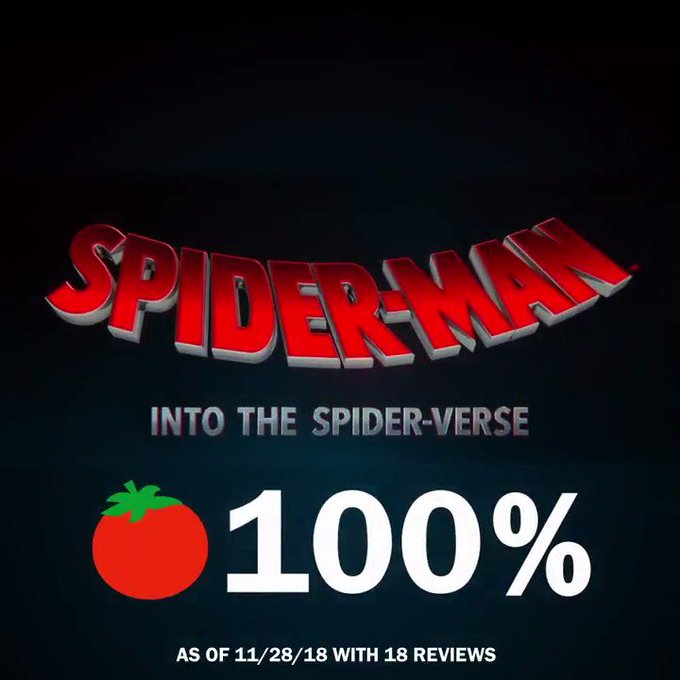 To prevent the world from being destroyed by the bad guy, Miles will have to travel the Spider-Verse and team up with other alternate Spider-Men and Spider-Women along the way.
As he swings through different dimensions Miles will meet an older, more jaded Peter Parker, an anthropomorphised Spider-Pig and Nic Cage in a trench coat and hat (no really).
The plot twist in this one is in the other dimension is that Gwen Stacy, was the one who got the spider power instead of Peter Parker in other movies.
Spider-Gwen has been incredibly popular since her comicbook debut in 2014, and fans have been chomping at the bit to see her on the silver screen.
In fact, Sony Picture are so confident that the character will be a hit they've even greenlit a Spider-Woman film, in which it's theorised Gwen will star alongside another 'Spider-Woman'.
Spider-Man: Into The Spider-Verse swings into British cinemas on December 12.
Source: Sony Pictures
Kieu Anh
Got a story for us? Need to tell us about something amazing you've seen or done? Want us to investigate something? Get in touch!
Email feedytv.news@gmail.com, and you could even earn money for your stories or tips.