Imagine riding a bike on a trapeze wire. That's the essence of the bike zipline.
Riding a bike on a rope, forget it because it's old-fashion ! Travellers now rush to this wonderful park in Phillipines to challenge each other the first riding a bike zipline in the world. Read this article to have more details about this interesting place.
You can try it out at the Chocolate Hill Adventure Park in Bohol, Phillipines. This may be your strangest road you have ever rode, i bet.
However, do you have enough dare to ride a rope which is in middle of the air ? can you finish your road ? and can you continue to ride without looking down ?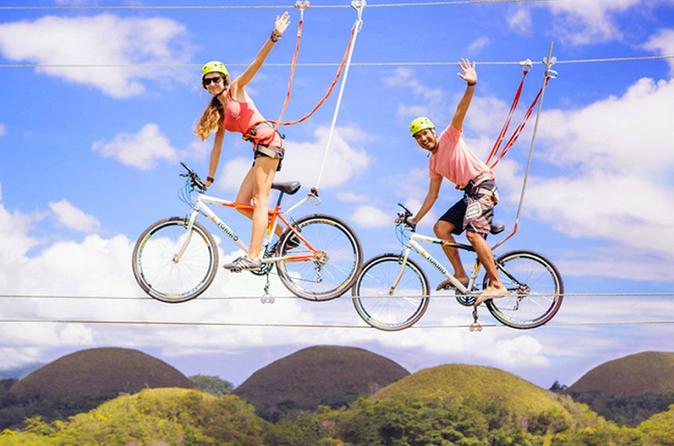 Just the feeling of standing near a high cliff is enough to make you 'pee on your pant'. Then this game is not for you, especially fainthearted ones. That's for sure.
Free yourself in middle of the air
And, if you are a thrill-seeker, this game is definitely for you. As you see, thousands of adventurous visitors have come here to enjoy the game. There's no need to worry about the protection system, obviously.
Watching video: 
Ngoc Anh
Got a story for us? Need to tell us about something amazing you've seen or done? Want us to investigate something? Get in touch!
Email feedytv.news@gmail.com, and you could even earn money for your stories or tips.